Global Capital Relief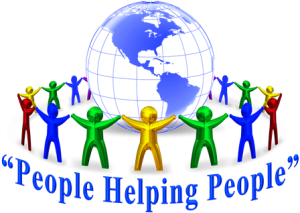 I was recently sharing with a friend that as I looked back at all the unexpected blessings in my life they always followed my giving. Not just any giving but usually some type of sacrificial or unusual giving. The Lord loves a cheerful giver.
Especially when the giving is completely voluntary and there has been no coercion of manipulation. So much of what is done in Northeast Florida is done for the show. People take pictures to promote themselves on Social Media. What they don't consider is how it makes the needy person feel. We have taken every precaution to make sure our help gives their dignity and respect back the needy.
Giving without an agenda. Giving without expecting a return on your investment.
I strongly believe the words on this picture. Painted for us by children at an orphanage in the islands of Trinidad & Tobago.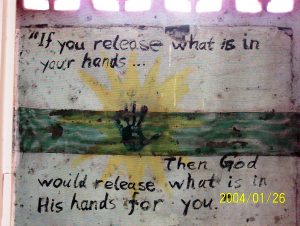 "The World of the Generous Gets Larger and Larger"
May the Lord lead you to give you life away in such a way that it opens the windows of heaven over your life! Not because you worked for His blessing but because the Lord sees that He can trust you to bless others with what he gives you!
Jose L. Bosque, President  of Global Capital Relief of NE Florida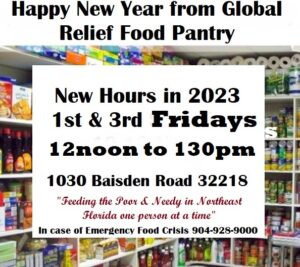 The Oceanway Food Pantry is designed as free Market and is set up & shared only on
1st & 3rd FRIDAYS  Noon-130pm
  In case of Emergency Food Crisis please call below
Call  904-928-9000
12/30/2022
For Information on the Location of all Food Drives and Giveaways throughout Northeast Florida see
NE FL CRISIS FOOD RELIEF TEAM on Facebook
 https://www.facebook.com/groups/GlobalRelief
Se Habla Español 1-904-434-0144
Tenemos dos mercados gratis en Beach Blvd. Uno es en Countryside Mobile Home Village Clubhouse. El otro esta en Portside Mobile Home Village Clubhouse.