BREAKING NEWS!
                                                         July 1 , 2022
NEW HOURS Thursday 130pm to 3pm Only
Jacksonville Florida is heading for some serious financial difficulties. Food is not yet a problem to the majority but will be in the coming months. We are preparing weekly to grow our assistance to meet the needs of the community. We are still looking for Food Distributers that can help those they are in contact with. If you would like to serve or volunteer please call us at the numbers below.
Thanks and Much love,
Jose L. Bosque
Director
Global Relief of NEFL
904–434-0144
Greetings to the Body of Christ in Northeast Florida 
As you have recently heard from the President, we are looking at another 5 weeks of quarantine as a result of the Corona Virus Pandemic. Many of us have had our whole life turned upside but so far, we are weathering the storm Sadly for many this is not the case because their financial condition is paycheck to paycheck and now it has become day to day.
These include elderly shut ins and single parents as well as now unemployed or under employed low income families. As Christians many of us feel we need to help somehow and don't know where to begin. May I suggest becoming a food distributor to those you know are having food shortages to help them feed themselves and their children.
We here at Global Relief food pantry are hearing the call for help and ramping up us assistance to the Northeast Florida community and could use your help as a part time volunteer. All you need is the burden to help others, a car and a listening ear to know who to help.
Call 904-928-9000 or me directly 904-434-0144
Thanks & Much love
Jose
Global Relief of NE FL Food Pantry
Director
1030 Baisden Road
Jacksonville, Florida
32218
URGENT UPDATE
Food Bank is by Appointment/ Drive In only during the hours we are open. Because of Corona Virus Outbreak Call 904-928-9000 to set up your appointment.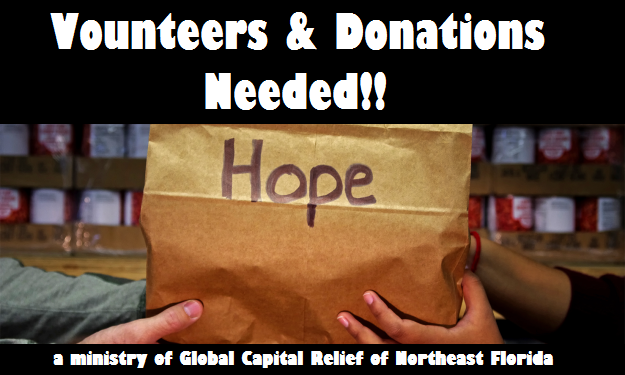 We need to purchase or have donated
1. Volunteers to help clean, stock and distribute the food during the week
2. Individual or Group Volunteers – Whether you're one person or fifty, we need your help.
3. Donate Food Items – We appreciate the donation of canned food/drinks, bottled food/drinks, other nonperishable packaged food, paper bags, and plastic bags.
4. Financial Donations – we will need more space, equipment and food handling supplies can be sent to our Paypal email  Servants5@aol.com
Thanks & God Bless!
Jose Bosque
Mobile Food Pantry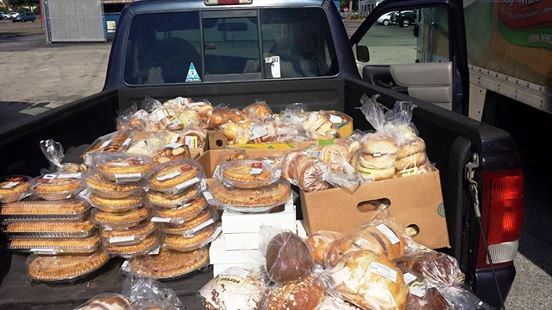 We believe that a community should work together like a family to help each other. This one of the reasons we work as mobile food distributors to provide food to those that are "on the ground" per say and handing out the food on a daily basis.
Food Distribution Outreach
We work alongside several local agencies such Clara White Mission, City Rescue Mission, Community Rehabilitation Center, Joe Dotson Foundation, Aviles-Robbins Foundation, schools churches and other Food Pantries in the NE Florida Area. We also do on site food distribution in local parking lots, malls,  low income housing and high traffic areas when larger quantities of food are available.
On Site Food Pantry
We have maintained an on site food pantry since 1987. Today we have access to two freezers, a refrigerator and several storage areas. We receive food on a regular basis from several nonprofit agencies, food store donations and the general public. We also are open from 2pm to 4pm Wednesdays to serve the Northside of Jacksonville Florida community as food is available.
World Crisis Relief
This is a rapidly growing concern as the world economic situation worsens and climate disasters increase. We have directed and participated in delivering food and other health needs to over a dozen countries in the Caribbean, Africa, India and Central and South America,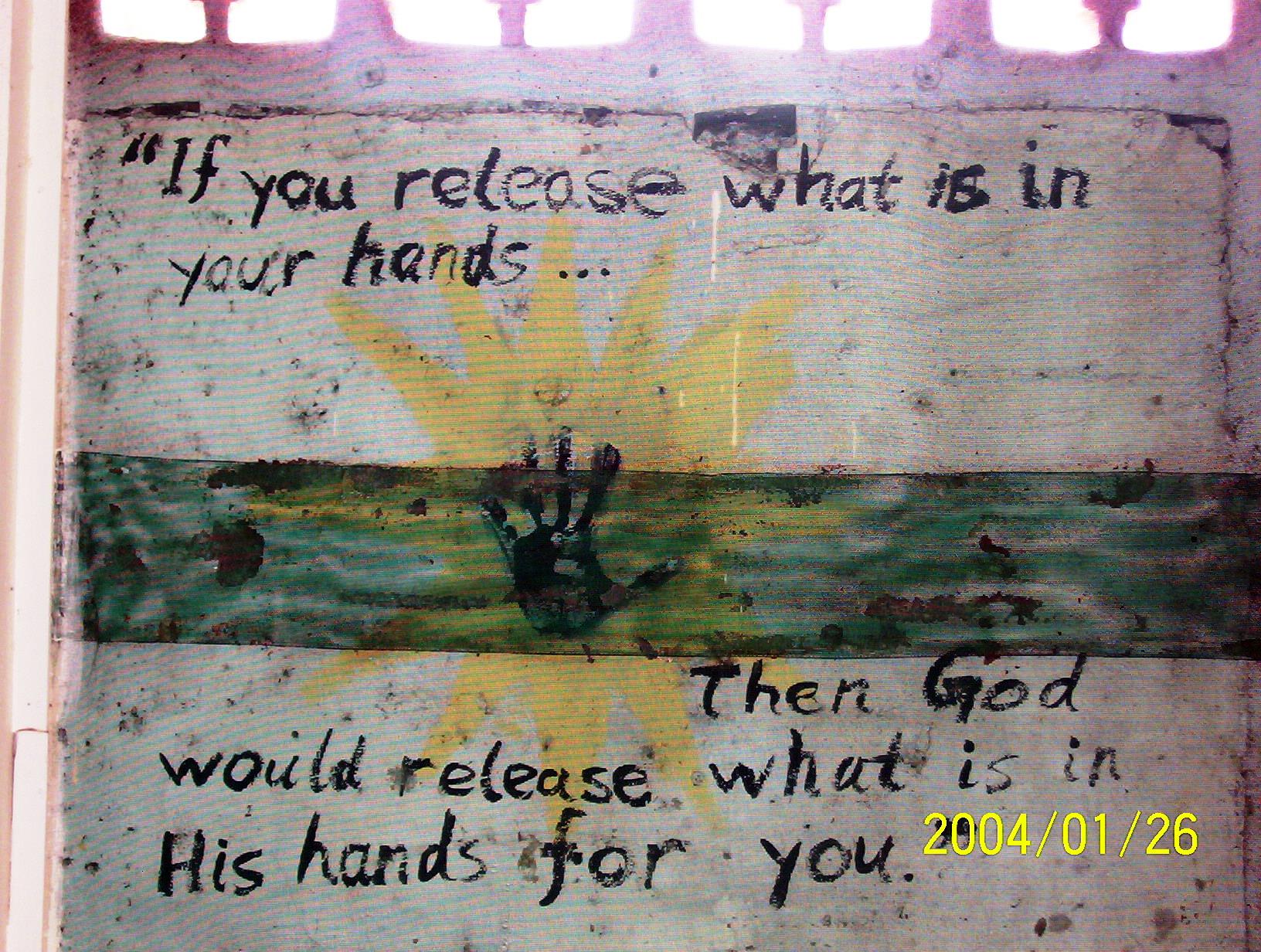 This picture was painted for us by children at an orphanage in Trinidad & Tobago we ministered to in 2004.