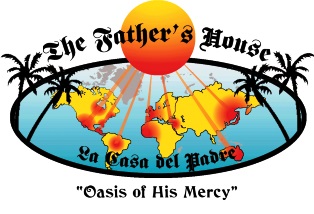 HISTORY
The idea behind Global Capital Relief of NE Florida actually began in the heart of our President Jose Bosque back in 1987 when the Lord called him into ministry. Although we used different names Renacer (1987-1988), Templo Bautista Renacer (1988-1994), Renacer Baptist Church (1994-1997), Father's House International (1997-2004), Father's House Conference Center (2004 2009),  Father's Family (2009-2011) or Global Capital Relief (2012-present) the actual vision has never changed.
VISION
We understand that to help people sometimes bringing them the Gospel without caring for their immediate needs was not enough. We have walked where they walked and we saw first hand what was needed was a holistic gospel. The real Gospel of the Lord Jesus Christ. Helping the complete man with the love of God. 
Over the years we have traveled to over 70 countries of the world and we have a better grasp  today of how to successfully assist those throughout the world in need. We have since developed a three pronged approach to quickly and effectively provide our global assistance.
1. Food Assistance: We provide food for our partner agencies and distributors to provide meals and provide food assistance to the homeless, drug rehab persons, the unemployed and under employed, the elderly, the disabled, our veterans and of course, needy families.
2. Economic Empowerment;  For over 20 years we have established and maintained global relationships with native leaders making a difference in their own countries, cities and neighborhoods. Whether its an orphanage, farm, business, or simply providing education and training  these leaders are there to help those talented entrepreneurs from  underserved communities that have been marginalized by society. Care has been taken to observe how funds are used and each participants role in responding to oversight and accountability.
3. Global Crisis Intervention:  Every year the global population is affected by some type of Catastrophic Monsoon, Cyclone, Hurricane, Tsunami, Earthquake, Mudslides, Drought, War, Pandemic, Terrorism and the like. The reality is crisis exist somewhere on planet earth 24 hours a day. When these catastrophic events occur many countries are very willing to open their borders to those than can provide assistance without  an ulterior motive. The speed of response from agencies such as Global Capital Relief is directly related to how many lives will be saved. When we are there on the ground of a crisis situation we understand we are not there to proselytize but to save lives. Before we leave an area we will have studied the native assistance and we are more than than willing to create new relationships with those that will remain after we are gone.
Of course, our only limitation to the above three strategies being the amount of funds we have available at our disposal at any one specific time.
OPERATIONS
We are located in Jacksonville, Florida where we maintain a Food Bank. We pick up and deliver food every Mondays, Wednesdays and Fridays and deliver to our more than 15 distribution locations throughout the Greater Jacksonville area.
We also finance and loan small amounts overseas as our finances permit to help hard working people become self sustaining financially. We don't just provide the fish but we teach them how to fish after we are gone. Economic empowerment is the answer to "What can I do in the midst of so much need?" 
We also support Christian Leaders and their families who are being persecuted to travel to safety.
At present we are training and counseling leaders in 196 Nations through our online resources (5 websites, 30 Social Media networks), Skype  & Zoom Video Chats and classes and personal calls.
FUTURE
We hope to build a larger Mission Center to house visiting leaders and their families when they come for training to Jacksonville. We also hope to add an online video studio to continue to train and assist those who we cant reach by normal means as the Lord puts us in contact with them.
It would be an answer to a dream to have partnering agencies in every nation of the world, all 200 plus so we could quickly and effectively reach a needy individual.